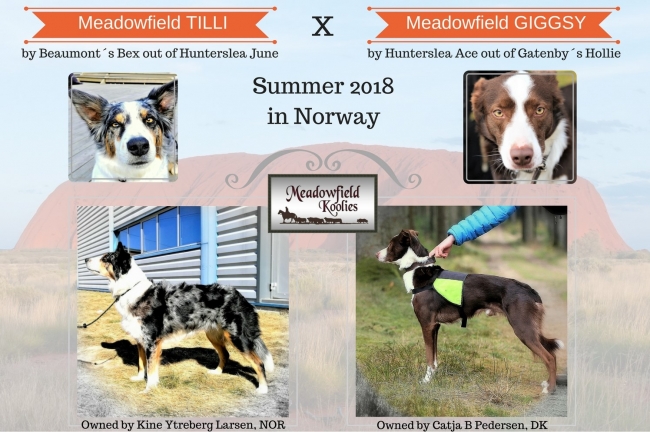 What a super exciting project and hopefully a dream comes true. In cooperation with Tillis and Giggsys owners we plan the first mating of Meadowfield lines.
Tilli is a daughter of Bex and June and Giggsy a son of Hollie and Ace. Both are x-rayed free of HD, ED and OCD.
Tilli is going to raise her babies with her family at her home in Son, Norway. I will join for mating, birth, in between and before the babies would leave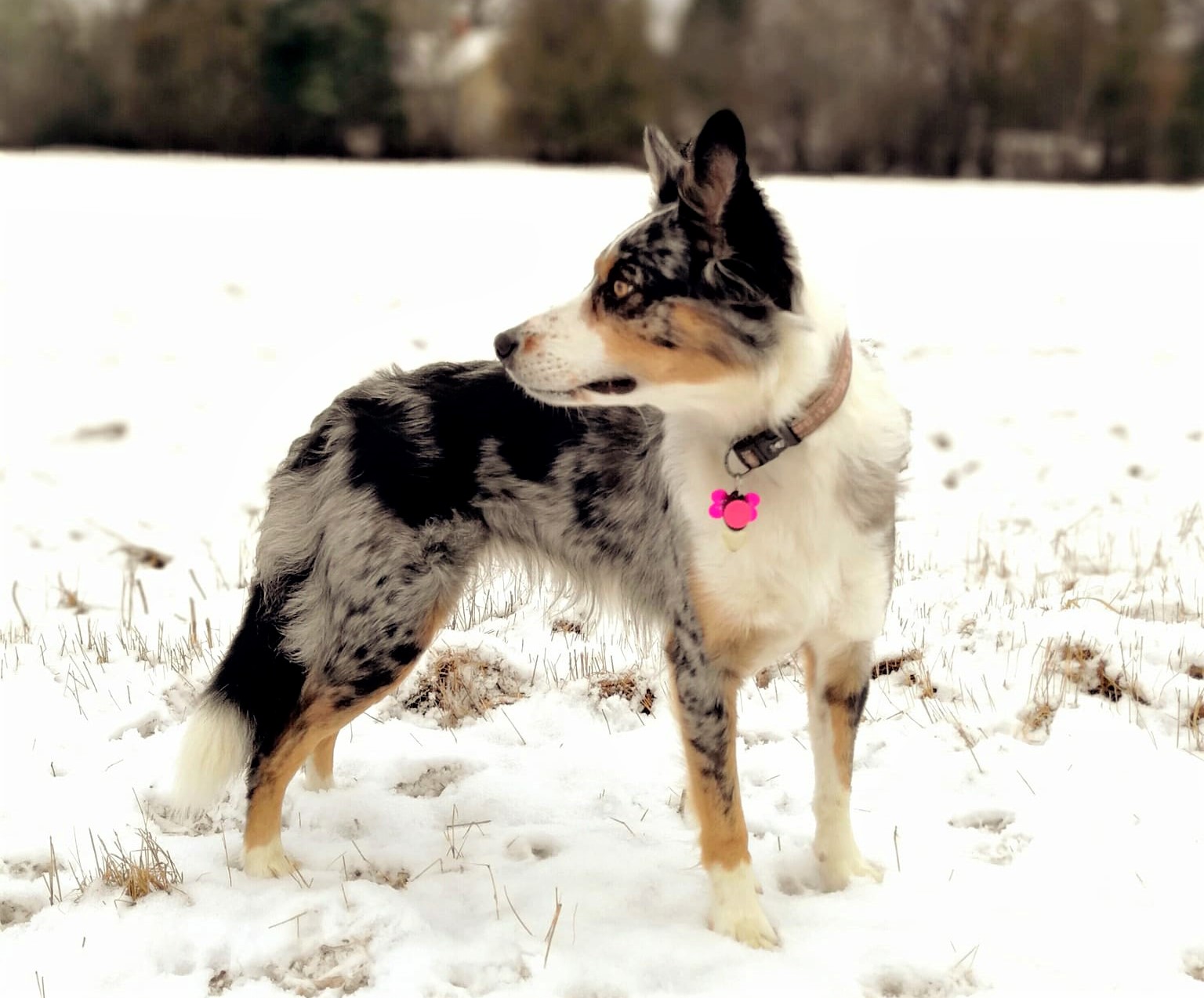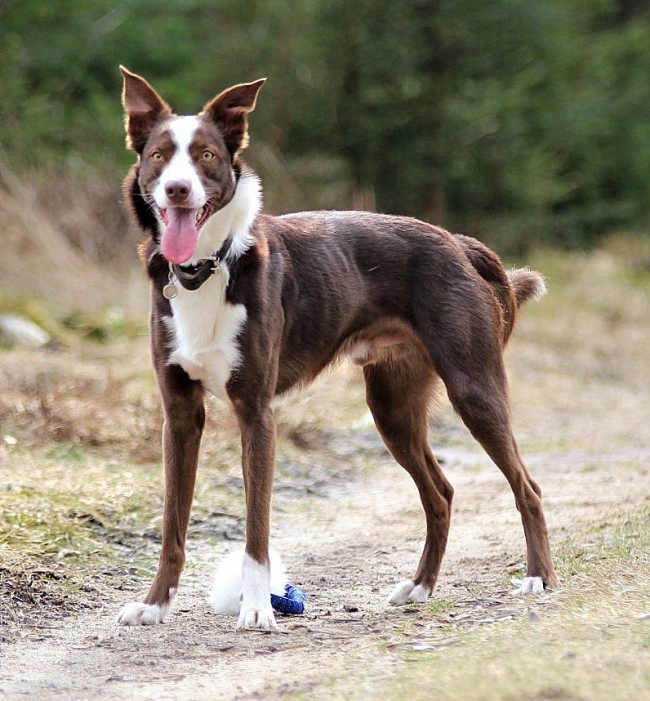 Tilli grew into a self confident, motivated, agile and simply lovely girl. In Norway she does some sheepwork, agility and bikejoering. Tilli is very easy with other dogs, any animals and people. She is adorable with the young familys newborn and a real sweet heart always upfor a cuddle just like mum June.
Height: 51 cm
Weight: 20 Kg
Giggsy became a big boy and kept his clowny head. He is very keen on whatever job to do, sometimes too enthusiastic. Thanking to his owners calming down training he is able to come down quickly while being there 100 % within a sec. In Denmark he does search & rescue work, works sheep and has the pleasure to live with a super clicker trainer who runs a Canis dog training school andispart of the International Clicker Expo.
Giggsy is mega fast, moves smooth like a cat. At home is always up for a cuddle and very affectionate.
Height: 58 cm
Weight: 16 Kg