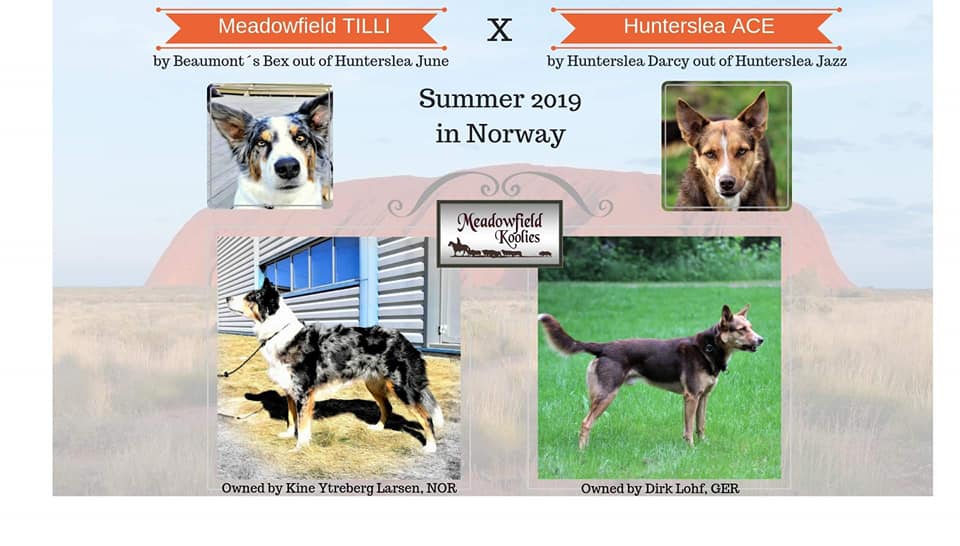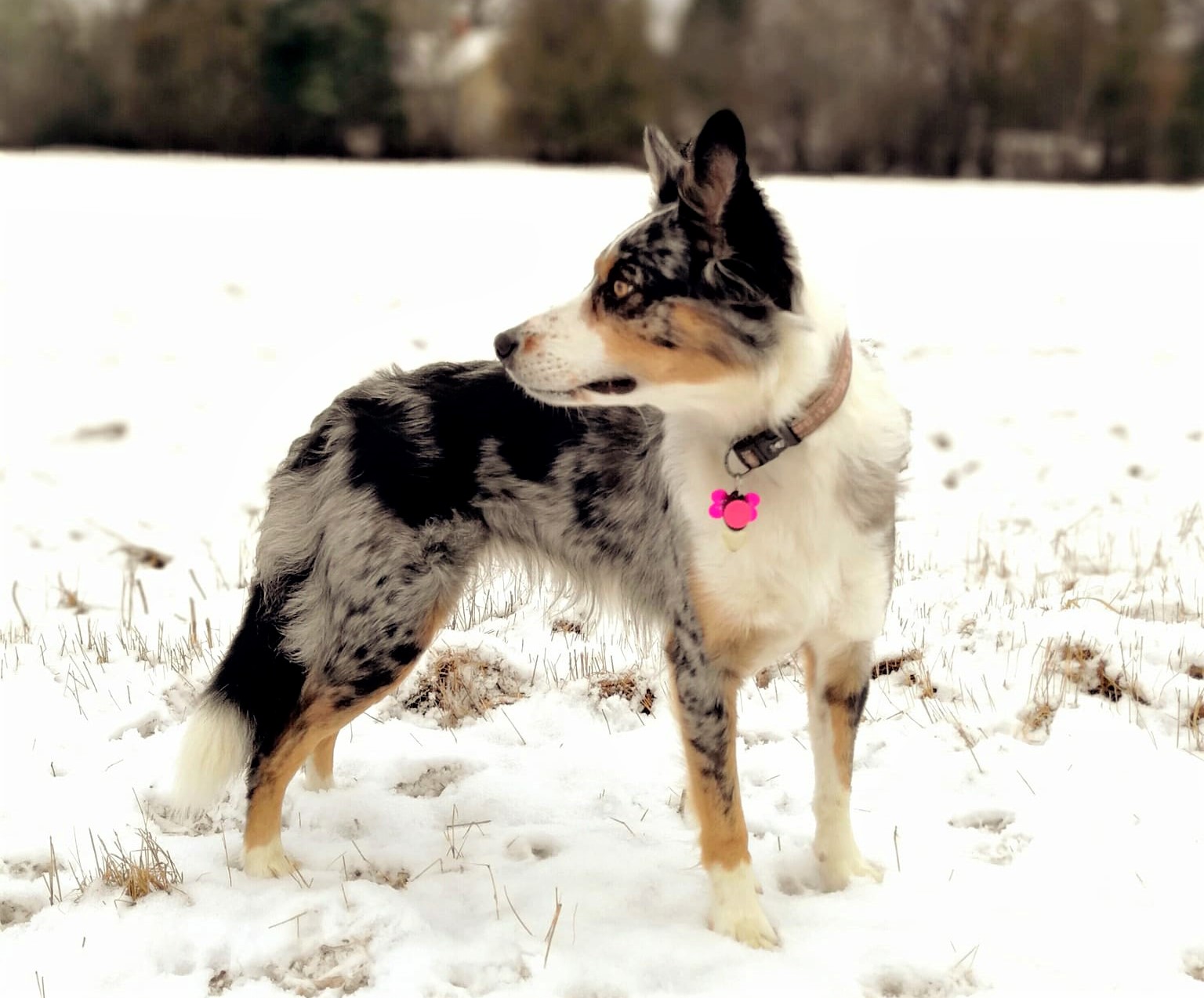 Tilli grew into a self confident, motivated, agile and simply lovely girl. In Norway she does some sheepwork, agility and bikejoering. Tilli is very easy with other dogs, any animals and people. She is adorable with the young familys newborn and a real sweet heart always upfor a cuddle just like mum June.

Height: 51 cm
Weight: 18 Kg
Ace comes from the well known Hunterslea stud in Singleton, NSW and came to Germany with me in 2015. This powerful dog is quite laid back and self confident blessed with a great stress/frustration control.
He is all I can wish for so far, he has a great working attitude and is very easy to train.  He has been on sheep aged 9 month and just took off like a pro since that, he has immense natural ability. By now he works dairy cows on a daily base in North Germany and is a real cracker in cow work but still so easy and fun to train in all things around life.
Height: 59 cm
Weight: 21 Kg